PRESS RELEASE: Microsoft Philanthropies helping every person on the planet
Much like other measures of progress such as economic growth and human development, technological innovation has largely been exclusive rather than inclusive – the reserve of a tiny fraction of the world population. And while the opportunities afforded people by digital technology are undeniable, it is becoming clearer than ever that these benefits must be shared more widely and with greater diversity.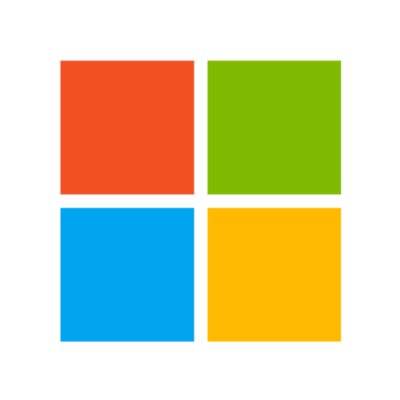 This need has been receiving increasing attention from various organizations such as the Organization for Economic Co-operation and Development (OECD) and the Massachusetts Institute of Technology (MIT), both of which have spoken a "digital divide" arising between large and small-medium firms, and between high- and low-income communities in general. With access to information and communications technology (ICT) skewed heavily towards the richer sub-set and away from disfavored groups like the poor, women, the aged, and ethnic minorities, it will be very difficult to implement policies meant to promote inclusive, resilient societies.
This digital gap is precisely what Microsoft Philanthropies seeks to do – to advance a future for everyone. As it celebrates its anniversary in 2016, the program has made great strides forward in achieving that goal.
Helping out in a global project
Since its formation, Microsoft Philanthropies has endowed over 71,000 nonprofit organizations with $465 million in Microsoft Azure cloud services, allowing these groups to benefit from the agility, security, and operational efficiencies offered by the cloud. This represents nearly half of Microsoft's announced commitment to donate $1 billion in Azure services to nonprofits.
Microsoft views these donations as their contribution to a shared global project of inclusive human development. "Ours is a time of tremendous promise, but also of great unmet need," says Mary Snapp Corporate Vice President of Microsoft Philanthropies. "Fortunately, there are so many organizations who are doing amazing work to make the world a better, fairer, and more inclusive place. Our work is to give these organizations the technology they need to make this dream a reality."
This inclusiveness becomes even more important because new technology is often perceived as a threat to entry-level jobs, or as an unattainable asset for poor communities and emerging nations. According to Snapp, helping these communities fully leverage available technology is extremely important, "especially where people are at risk of being left behind in this era of digital transformation."
The Microsoft Azure platform is front and center in this regard. An integrated cloud service that provides a reliable, secure, and convenient suite of database and analytics platforms, Microsoft Azure affords organizations global reach even from the most remote of regions, making it indispensable in the quest to make technology truly inclusive.
Different Ways of Giving
Apart from Cloud for Public Good, Microsoft Philanthropies contributes in several other important ways, including internal employee fundraising, robust educational initiatives, and timely humanitarian aid. Many of these have already had a positive impact in the Philippines, a country that, according to Microsoft Philippines Corporate External and Legal Affairs (CELA) Director Raul Cortez, "has a huge appetite for innovation and that is a wellspring of energy and fresh ideas."
As part of these humanitarian efforts, over P200 thousand has been raised locally to help Gawad Kalinga build and rebuild impoverished communities. On digital skills training, grants are being managed in partnership with Adaptive Technology for Rehabilitation, Integration and Empowerment of the Visually Impaired; Gawad Kalinga, and Passerelles Numeriques to provide 4,500 underserved youth from Manila, Iloilo, Davao, Compostela Valley, and Cebu with the necessary skills to thrive in an increasingly digital world.
"We at Microsoft believe in four key pillars – empowering employees, engaging customers, optimizing operations, and transforming with new products, services or business models. These can be applied towards helping people all over the world learn, and work, and interact with one another in positive, rewarding, constructive ways. Data and the cloud are key enablers of this," says Cortez.
Other highlights of Microsoft Philanthropies' global impact include:
Internet connectivity has been set up in remote schools, health clinics, and community center in 11 countries;
The employee giving program passed the $1.5 billion mark in contributions to nonprofits since its inception in 1983
Microsoft continued its work to enhance access to computer science education and expanded our support to humanitarian organizations responding to natural and man-made disasters
Since January 2016, Microsoft Philanthropies has given over $30M in funding and technology to organizations aiding refugees and displaced people
Read about the latest developments at Microsoft Philanthropies and its programs and initiatives at:
https://www.microsoft.com/en-us/philanthropies/